Join our measurably different group
Measurably Different is our vision that we all
live by
,
delivered through
our
values;
excellence, integrity and innovation
. These three elements inspire every aspect of our business – from how we treat our customers to the quality of service we deliver, the sustainable practices we follow and the way we invest in our people.
Integrity
Ensuring everything we do is underpinned by honesty and respect.
Excellence
Delivering excellence in our work, service and our conduct.
Innovation
Generating new solutions for the vehicles of the future.
WHY WORK
WITH STEER
At Steer our people are our strength which is why we are keen to give you the opportunity to grow and develop your career as we build an innovative and sustainable company. At Steer, we reward hard work and talent.
Competitive salary plus performance related bonus

29 days holiday including public holidays plus additional days with service

£1,000 recommend a technician bonus incentive

Enhanced maternity, paternity & adoption pay

Talk to us about flexible working

VIP Awards & Long Service Awards – colleague recognition scheme

Health cash plan – claim back medical costs, same day doctors' appointments, high street discounts
Testimonials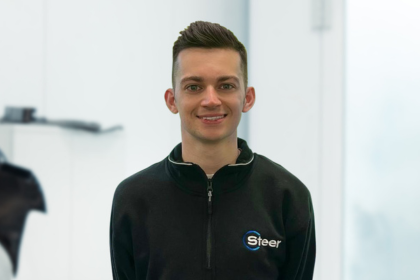 Billy Boswell
People team
As Steer acquires more body shops in the UK, our workforce expands, allowing me to collaborate with skilled HR professionals and contribute to making Steer Measurably Different. Supporting our colleagues in their career journeys is genuinely fulfilling, especially when Steer promotes growth and provides development opportunities for individuals to reach their full potential. Personally, I didn't have an HR background, but with the guidance of my manager, HR Business Partners, and the company's support, I've been able to thrive and succeed in an unfamiliar field.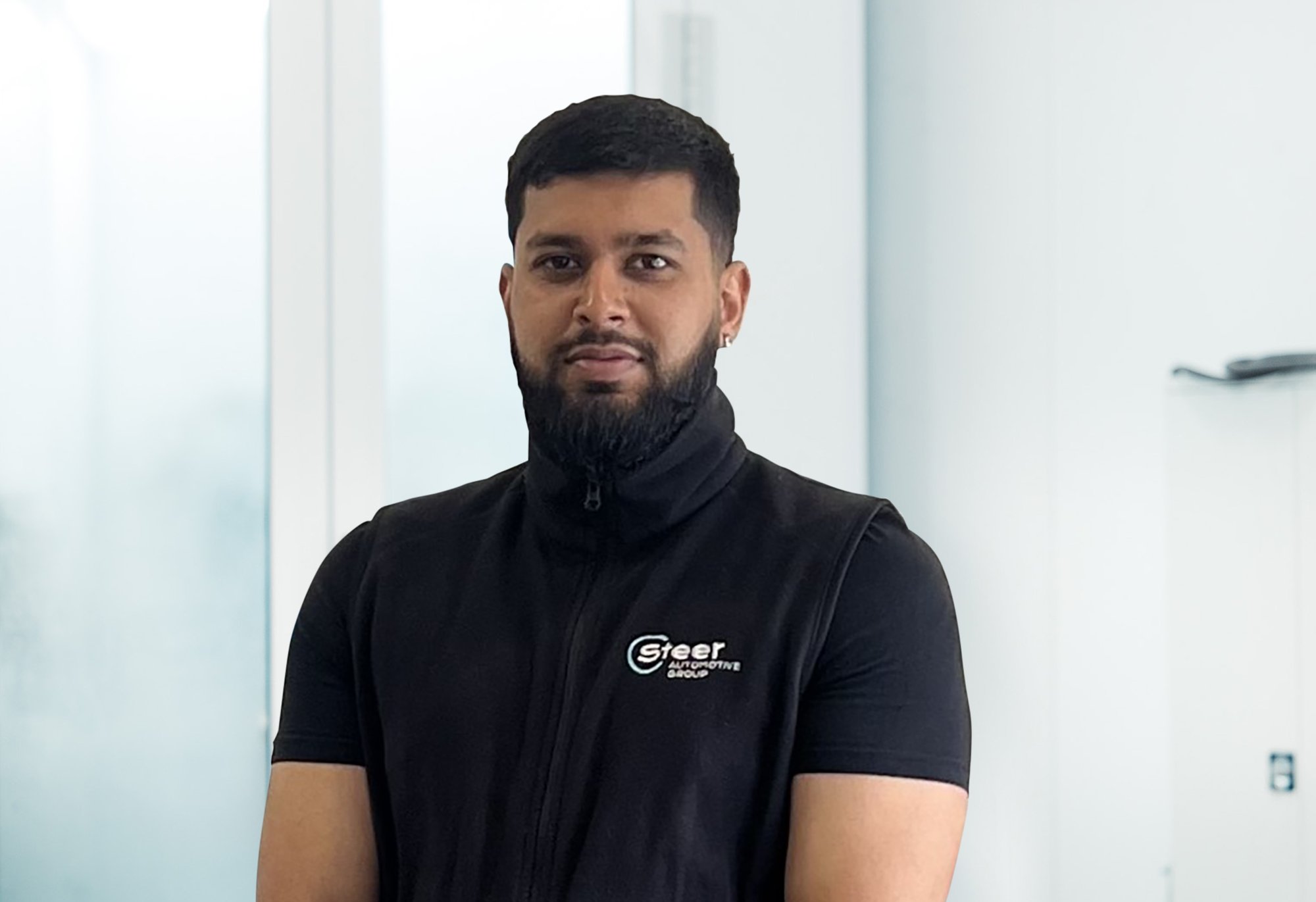 Roshun Randhawa
Site Manager
Steer embraces progression within, the company has always encouraged my development with provision of numerous opportunities. Being mentored by senior leaders in 1-1's early in my tenure with the company and imparting their knowledge and expertise with me has now led to running a highly efficient site. The company listens to employee feedback which is important to us and understands how critical each employee's role is to the business.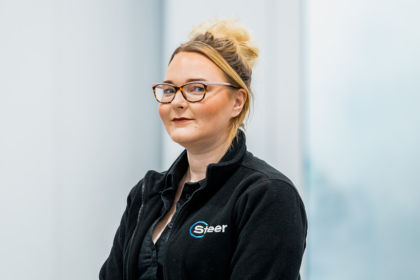 Sophie Dixon
Site Manager
I started my journey at Steer as a Customer Liaison Advisor 6 years ago and I always knew I wanted to move up the ladder. Soon enough I was given the opportunity to work my way up and was given the chance to learn about the running of a workshop, with the help and support of the team around me. After a couple of years of continuous learning, the business gave me the opportunity to become the manager of my own site at Lincoln. With the help and support of staff throughout the Steer, I am now on a new and exciting journey of managing a site which I have been thoroughly enjoying and will do, until my next adventure at Steer comes along!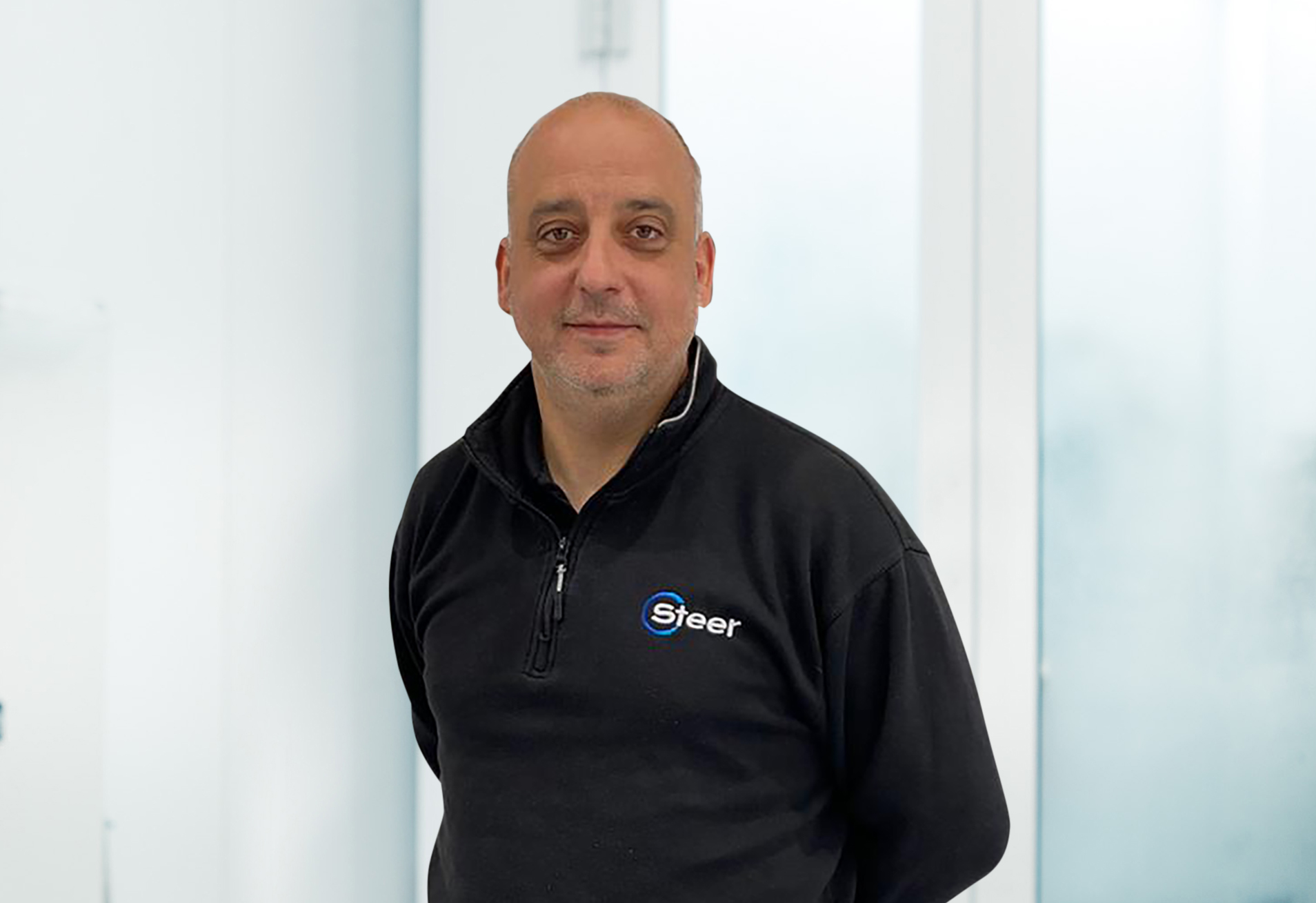 Sean Pickering
Parts
I joined Steer 2 years ago as a Parts Advisor and it was, undoubtedly, the best move I made. I progressed into a supervisor role and was given the opportunity to develop a team within Central Parts. I have thoroughly enjoyed being in this role, especially when I am able to support my colleagues by passing on any knowledge I have learnt along the way. I have learnt many new skills and met some great work colleagues over the time, and I am proud to be part of the Steer team.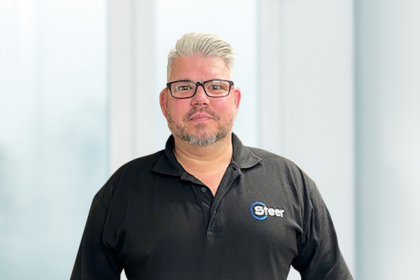 Chris Crook
Shop Floor Manager
I joined Steer 6 months ago, tasked with managing the shop floor at the Durham Branch. Despite having no prior industry experience, the leadership team took a chance on me due to my management qualifications from the Military. The support and guidance from the staff has been invaluable. Steer has provided me with a workplace that offers camaraderie, teamwork, and room for growth. I highly recommend Steer. The opportunities are endless, and I'm living proof.
OUR AREAS
At Steer, all our different areas work together to ensure customers have a measurably different experience.