STEER
AUTOMOTIVE
GROUP
Steer is the UK's leading automotive repair business, with 98 locations and over 2,300 expert colleagues, repairing over 100,000 vehicles a year.
What we do
Steer Prestige bodyshops offer our customers the peace of mind that their unique marques are in the very best of hands. From panel fabrication to spot repairs, the Steer Prestige team have those rare skills required to give your prestige vehicle that perfect finish.
Excellent service. Wouldn't take my car anywhere else for bodywork repairs, so professional and knowledgeable."
Google Review
OUR
STORY
We have strong partnerships with the UK's leading insurers, including Admiral, Allianz, Covea, Enterprise, LV and NFU Mutual, who turn to us for consistent, efficient and quality levels of service across passenger, luxury and commercial vehicles - on a national scale.
Trusted by the world's leading vehicle brands, we currently hold 42 manufacturer approvals and recommendations, including Porsche, Aston Martin, Bentley, McLaren, Jaguar Land Rover, Tesla, Mercedes, BMW MINI.
Ours is a proven track record of successfully delivering significant and consistent growth –organically, through acquisitions, and via the opening of new brownfield sites. This has successfully delivered a compelling and consistent multi-year financial performance. Our growth is underpinned by heavy investment in a scalable platform and a focus on new technologies – especially to support electric vehicles.
WHY CHOOSE
STEER PRESTIGE?
We know that entrusting your car with a bodyshop is a big decision, which is why at Steer Prestige we believe it's hugely important that you get to plan out your restoration or repair with the actual craftspeople doing the work. Having that time to discuss every detail is essential to understanding your plans for the vehicle and your desired finish.

If you have a vehicle that needs restoring or you're looking for some specific body repairs, complete the form below and one of our craftspeople will be in touch.
OUR
BELIEFS
Integrity
We exist to serve our customers and our partners, and ensure everything we do is underpinned by honesty and respect.
Excellence
We aim to be a brand driven by excellence that excels in repairing the vehicles of tomorrow. We not only serve our customers, but also our colleagues to help foster a culture of quality company-wide.
Innovation
We thrive on innovation, embracing agility and exceeding expectations through our innovative approach to our work. Whether that be through new technologies, processes or environmental commitments – we want to raise the bar in our industry.

Together, we pave the way towards a sustainable and impactful future, where our measurably different actions are made through our unwavering commitment to carbon zero.

Richard Steer
Chief Executive

OUR
EXECUTIVE TEAM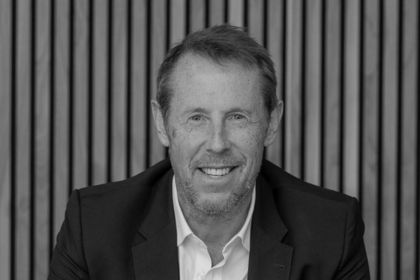 Richard Steer
Chief Executive
Richard boasts a diverse career spanning from pioneering the UK's top paint distributor, JCA Coatings, to founding Steer in 2018 after recognising opportunities in the body repair sector. Today, Richard directs the group's strategy and development initiatives for the group.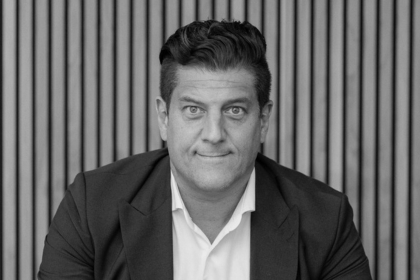 Gavin Ruddick
Chief Operating Officer
With over 25 years in the automotive sector, Gavin partnered with Richard Steer to transform Baldwins into the Steer Automotive Group in 2018 and currently leads acquisition integration and offers strategic direction in key areas like people, brand, IT, and ESG for company growth and sustainability.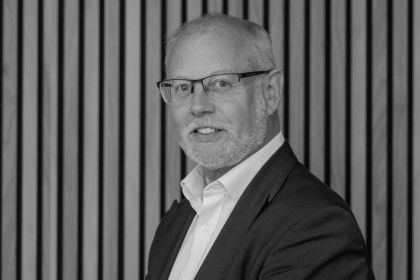 David Moore
Chairman
David is a seasoned chair and qualified accountant with 30+ years' experience in private equity, Aim, and fully listed Plc's. At Steer, he guides the Board's direction towards strategic priorities, overseeing the Group's operations, and helping to establish rigorous governance standards.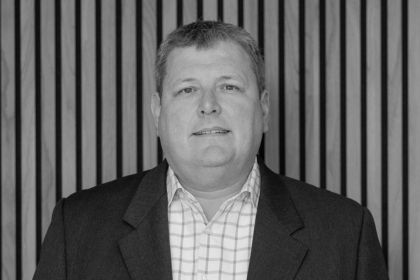 Jonathan Hire
Chief Finance Officer
A seasoned professional with 30+ years in Real Estate and Finance, Jonathan joined Steer in 2023 and is responsible for the Finance department and contributing to the overall growth of the business.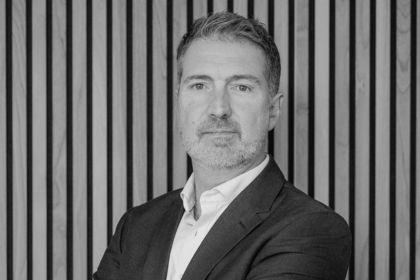 Paul Hawkes
Mergers & Acquisitions Director
Paul brings over 20 years of experience in corporate M&A, Private Equity, and executive roles, including Head of M&A and COO for TUI, CFO for Origin Animal Health, and Head of M&A for Funeral Partners. At Steer, he leads funding and execution of growth strategy, driving strategic acquisitions and sustainable expansion with hands-on expertise.
OUR DIVISIONS
We continue to take our operations to new lengths with the expansion of our national reach and increased scale. To ensure efficient operations and to better serve customers, we have strategically divided our business into operating regions. Scotland, North East, East Midlands, Midlands, London & Essex and South & Home Counties. These divisions enable us to effectively address the unique needs of each region while streamlining our processes and enhancing overall customer satisfaction.

By establishing a strong presence in these key areas, we can tap into local markets, build closer relationships with customers, and provide tailored automotive solutions. This strategic expansion reaffirms our unwavering commitment to delivering a measurably different experience across the UK.
Our extensive network of over 100 industry-leading repair shops, partnering with customers including many of the UK's leading insurance companies and approved by the country's leading car brands. We are committed to maintaining and driving the highest standards in our industry.
Our white glove service where the highest skilled craftspeople restore and repair the world's most luxurious vehicles. Our team is dedicated to providing luxury vehicles with an impeccable finish.
Our country-wide network of dedicated manufacturer-authorised sites restores vehicles to their pre- accident condition, meeting factory specifications. Our technicians receive specialised training and access to proprietary diagnostics, equipped with the latest technology, tools and equipment.
Our Heavy and Light Commercial Vehicle repair service, with a national presence and five strategically located sites along major traffic routes and more in the pipeline.
Our technical service division, including workshop construction, dealership design, machinery replacement, tailored preventative maintenance and many more.
OUR AWARDS
Detailed below are the awards we've received to date. These represent a combination of categories that include customer service, fit and finish and aftercare.
2023

The Sunday Times 100, Britain's fastest-growing private companies

British Bodyshop Awards

WINNER
BSI - Kitemark Excellence`
Multi-Site Organisation Award

NBRA Awards WINNER

Diversity & Inclusion Award

ABP Night of Knights Awards

WINNER
Fastest Growing Bodyshop Group


Apprentice of the Year – Rosie Smith


Highly Commended Apprentice of the Year - Miguel Harvey

COVEA Insurance Awards WINNER

Sustainability Award

E2E Job Creation 100 with The Independent

Included in the 100 Track

Nottingham College Apprenticeship Awards

FINALISTS
Apprentice Employer of the Year - Steer Automotive Group

Apprentice Champion of the Year - Steve Hoe

Apprentice of the Year - Dominic Everington

Judges Recognition
Apprentice of the Year - Dominic Everington


2022

Night of Knights Awards

WINNER
Best New Bodyshop Steer Prestige High Wycombe.

WINNER
Fastest Growing Bodyshop

2021

NBRA Awards

WINNER - Diversity & Inclusion Award

Night of Knights Awards

WINNER - Fastest Growing Bodyshop Group

WINNER - Activate Group Car Bodyshop of the Year Award

WINNER - COVEA Customer Excellence Award 2021

WINNER - NARG Network Bodyshop Group 2020

WINNER - Jaguar Land Rover Region 3 2019-2020 Authorised Bodyshop of the Year

WINNER - Jaguar Land Rover 2019-2020 Authorised Network Bodyshop of the Year

FINALIST - Gallagher Bassett COVID-19 Resilliance Award

FINALIST - Best Lover LV= Own Repairer

2019

FINALIST - COVEA Repairer of the Year

FINALIST - Gallagher Basset Best Customer Service

2018

BSI Kitemark Excellence Award

Winners

Bodyshop Magazines 30 under 30 initiative

Recognition – Lauren Lavelle

2017

FINALIST Steer Corby - COVEA Repairer site of the year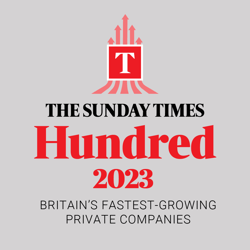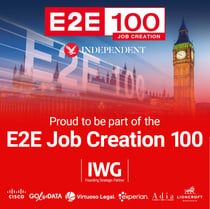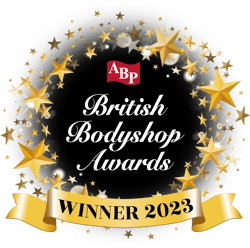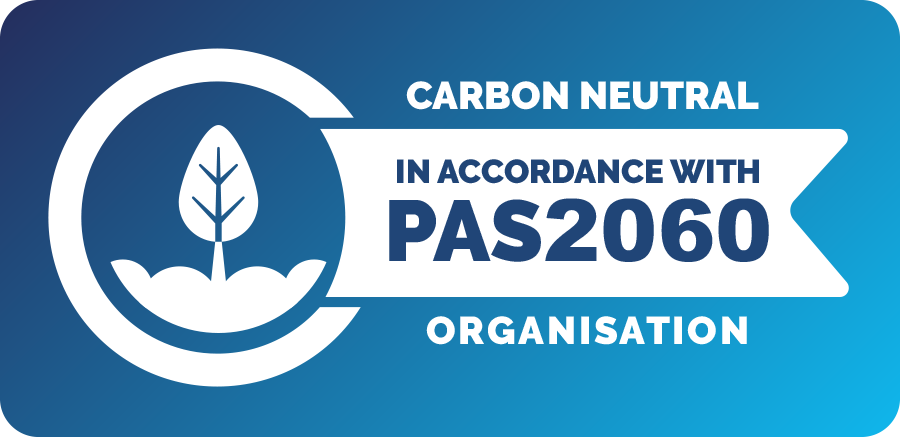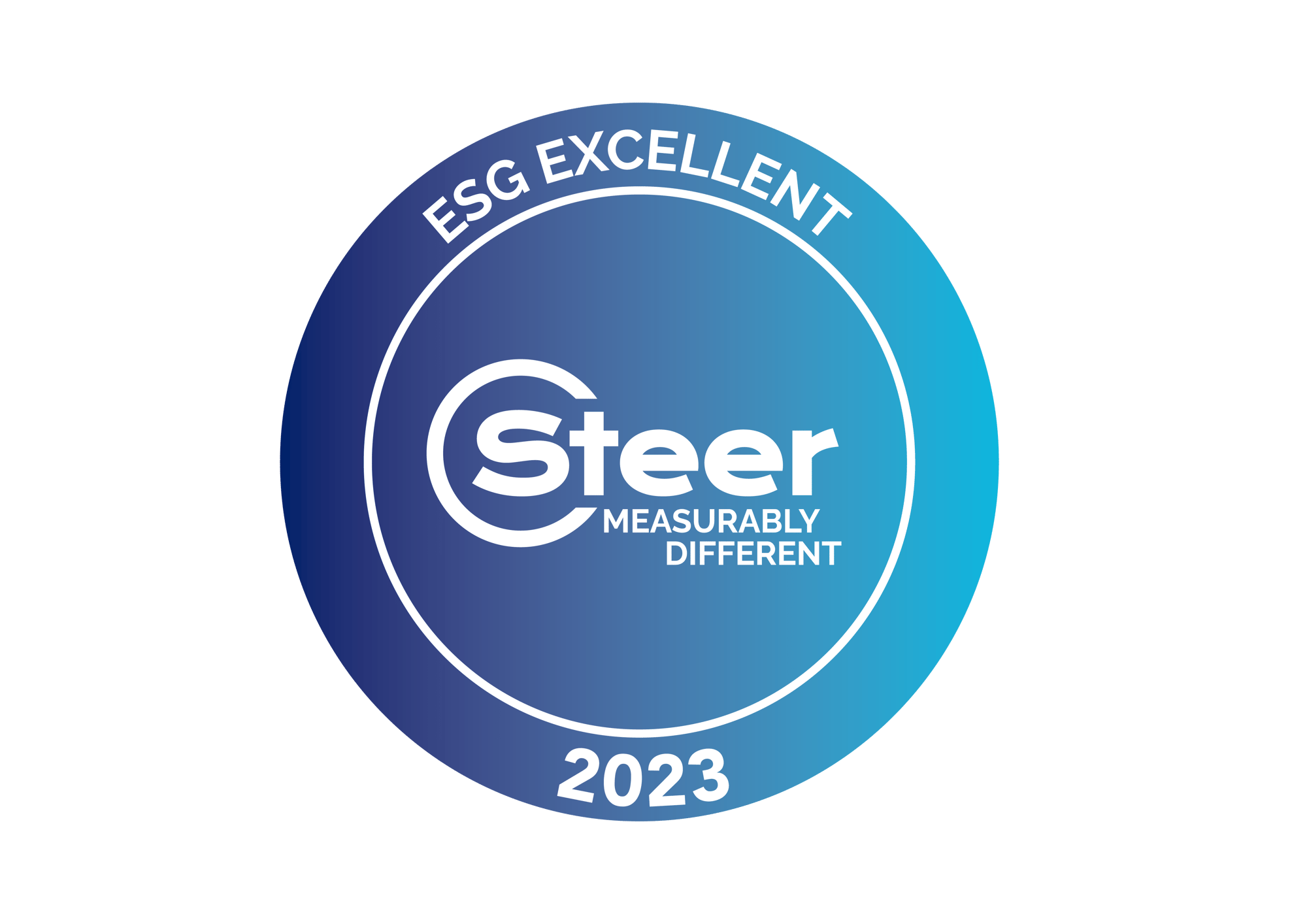 THE SUNDAY TIMES 100, BRITAIN'S FASTEST-GROWING PRIVATE COMPANIES
We are thrilled to announce that Steer Automotive Group has been recognised as one of The Sunday Times 100, Britain's fastest-growing private companies, ranking at no.36.

"This prestigious accolade reflects our unwavering commitment to excellence and our remarkable growth trajectory. We extend our deepest gratitude to our insurer partners and vehicle manufacturers for their invaluable support and collaboration, which has played a crucial role in our success. We are immensely proud of our dedicated teams whose hard work, passion, and innovation have propelled us to this significant achievement. This recognition motivates us to continue delivering a Measurably Different customer experience and to set new benchmarks in the industry. Together, we will move towards a future filled with continued growth and success."
Richard Steer, Chief Executive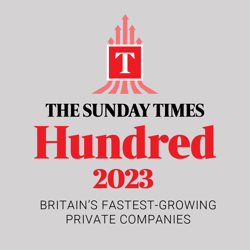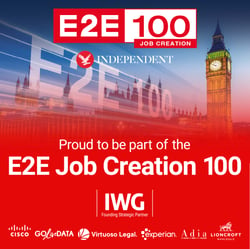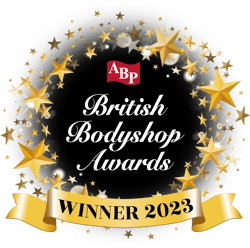 GROWTH AMBITIONS
& MARKET SHARE
Our business has successfully secured exclusivity with a number of acquisition targets, demonstrating our commitment to expanding our presence in the UK market. These strategic partnerships place us in a favourable position to bolster our market share over the next three years. By acquiring these businesses, we aim to tap into their expertise and resources, allowing us to enhance our offerings and solidify our position as a leading player in the industry.

Furthermore, we are actively engaged in discussions with additional potential acquisitions, indicating our continued pursuit of growth opportunities. These discussions underscore our dedication to identifying and capitalising on synergistic prospects that can further enhance our market presence.

Looking beyond the current acquisitions and discussions, we have already established a robust and actionable pipeline of opportunities. This pipeline enables us to sustain our growth momentum and capitalise on immediate prospects that align with our strategic goals. By continuously seeking out and pursuing new opportunities, we are well-positioned to drive further expansion and increase our market share in the UK in the years to come.

Our strategy is to expand our
network further, bringing together
the best regional groups to deliver a guarantee of excellence.

Richard Steer
Chief Executive
NEWS & INSIGHT
NEWS & INSIGHT
NEWS & INSIGHT
NEWS & INSIGHT
NEWS & INSIGHT
NEWS & INSIGHT
NEWS & INSIGHT
NEWS & INSIGHT
NEWS & INSIGHT
NEWS & INSIGHT
NEWS & INSIGHT
NEWS & INSIGHT
NEWS & INSIGHT
NEWS & INSIGHT
NEWS & INSIGHT
NEWS & INSIGHT
NEWS & INSIGHT
NEWS & INSIGHT
NEWS & INSIGHT
NEWS & INSIGHT
NEWS & INSIGHT
NEWS & INSIGHT
NEWS & INSIGHT
NEWS & INSIGHT
NEWS & INSIGHT
NEWS & INSIGHT
NEWS & INSIGHT
NEWS & INSIGHT
NEWS & INSIGHT
NEWS & INSIGHT
NEWS & INSIGHT
NEWS & INSIGHT
NEWS & INSIGHT
NEWS & INSIGHT
NEWS & INSIGHT
NEWS & INSIGHT
NEWS & INSIGHT
NEWS & INSIGHT
NEWS & INSIGHT
NEWS & INSIGHT
Catch up with all our latest news and developments
FEATURED RESOURCE
Crash Advice
No one likes to think that they may have an accident, but with the number of cars on the roads increasing, statistically an accident is likely at some point in your driving career. Be prepared and read through our six top tips.